I am back on blogger and let me tell you why! I was always told that if I wanted to do affiliate marketing, I need to own a domain. I guess it makes sense because it looks better in a business aspect but as a blogger who is not running e-commerce but just sharing products with an audience, I really do not need a domain. I always utilize Google AdSense. Since it is easier to connect AdSense with Blogger, I found my way back home.
Plus, I feel like I get more traction on AdSense when I am using Blogger oppose to WordPress.
I have changed a lot of things around and I think this is the last move for me. I don't even feel like working on websites for other people anymore. I want to focus on my websites and blogs only. I have been neglecting my writing because I was so busy focusing on other people's success that it's depressing.
There are some things that I want to focus on and now that I have all the tools that I need for free, I can finally work on them. I don't know why I am not just realizing this.
I will be doing more gaming highlight from streams that I will be participating in along with a review on games of all consoles and platforms. Do not forget to stop by the blog and follow it if that's your niche.
I've always been reviewing books and films but I had them mixed in with other niches. I can finally break them from the other topics and give it a corner of its own. If this is your niche, give the blog a follow.
This is something that I need to start putting on papers. I have been reviewing a lot of different things to help others out. To balance the budget. Whether it's for creating contents or finding online hustle, I will be listing reviews of everything I encountered and purchase in life. If you like things like this, drop a follow on this blog.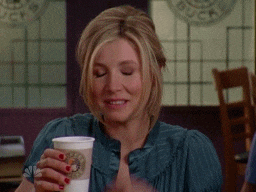 There you have it. This is the update that I have for now and I will be doing regular updates to keep the blog active. There is a lot of things that go into managing a website and a blog to stay relevant, which I will be sharing soon so do not forget to like this blog for more updates.
This is a personal blog so expect a more personal outlook on things here.