I have concluded that I need to work on five to six things at once, so I have decided that even if I lose sleep, I will take that risk.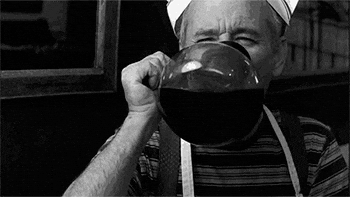 I have found a tool that will put me back into sleep deprivation but I am loving it! I get excited about new things easily. I use to sit up and start typing my thoughts out on a laptop but this time, I am doing so on my phone. This is bad business!
My New Addiction
Besides my new favorite distraction, I am again picking up a new project and working on twenty-five new titles. I am excited because I will do the publishing all at once without letting the other projects breathe. Go hard or go home!
Why am I writing again? I have been spending a lot of time on
GoodReads
winning the book giveaways so now I have way more books than I anticipated but the more the merrier. Then there is my Nook and Kindle accounts where I have been spending numbers of hours just searching for books to read. Sometimes I'll download an interesting title and it turns out just horrible. I have been lucky enough to find some good books and have shared it with you.
Not only have I found my way back to literature, I told myself to quit doing so much. I am not overwhelmed or anything. I lost track of what is more important to me. Lately, I find myself doing numerous unpaid projects to help others but then I forgot that I need to work on my projects too, which is to create contents to help others out.
I am stepping back and focusing on my work, my needs, and my writing. This way when I do hear
"how do you do this?"
I can refer people back to a certain article or video I made. By doing this, I not only still get my revenue but in a sense, I am not charging anyone for the work that I am doing for them. I do enjoy taking in requests on what people need help with so I can provide the right information to the right people, or else I am just going to put out contents that I believe might be helpful. I am always open to suggestions from anyone.
That's a wrap for today's personal blog. Thanks for dropping in!